31 Balcombe St, Ground floor.....31 Balcombe St, Architect designed, Basement flat
38 Balcombe St, 1st floor two bedroom flat
This flat has been extensively refurbished recently and has two bedrooms, one with double bed and another smaller room with a single bed that has a roll out section to make twin beds when needed. There is also a sofa-bed in the living room and the flat will sleep 6 if you are friendly! There is new carpet and flooring throughout the flat.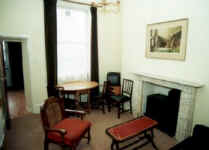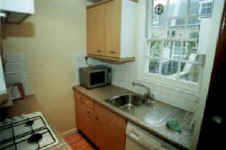 The kitchen is fully equipped with oven, fridge, microwave and washer/dryer and will cook for and has cutlery to feed 6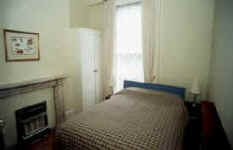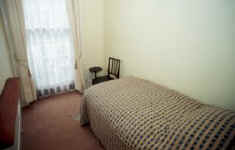 The single bedroom has a roll out single bed under the one shown which will just fit across the room at the bottom of the other bed. Sheets, towels face cloths and soap are all provided and changed weekly if staying that long.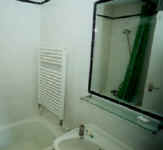 The bathroom has a full tub and shower, WC and basin.